Custom Jewelry Designs
Design Your Own Ring • FREE CAD Renders• Hand Carved Wax Models
Northern Minnesota's Largest Custom Jewelry Designer
Inspiration for the jewelry project can start with a picture, an existing piece of jewelry, or diamonds that have been handed down through generations. We'll re-create your favorite piece of jewelry, even if it's from a designer brand or a big box store. Best of all, we keep you in control of the entire custom design process.
We're excited to talk with you about your next custom design!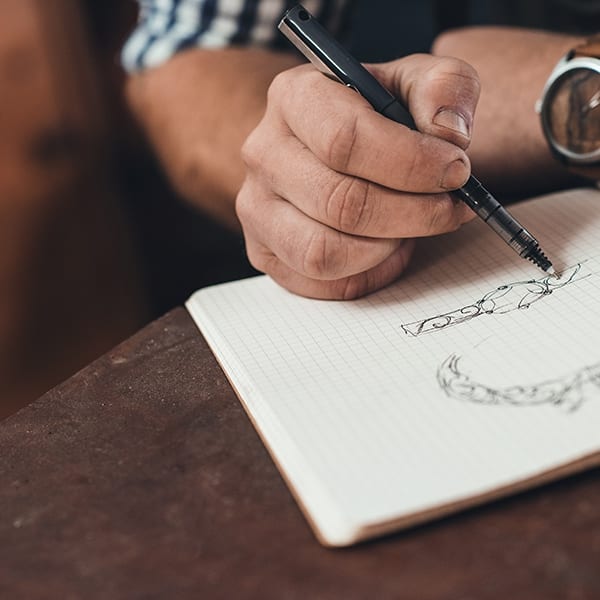 Step 1: Drawing
You bring the inspiration, Your custom jewelry starts here!
Step 2: CAD
CAD drawings are completely FREE and it helps you visualize what your next piece of jewelry will look like.
Step 3: Wax
Experience your jewelry with a wax model! The last step before your jewelry is made in precious metals or performance alloys.
Step 4: Finished Piece
It's what you've been waiting for! It's unique to only you, hand-set with beautiful diamonds or gemstones.
---
Get Inspired
---
Custom designs are unique to each person, and you should be no different!